APG for Household and I&I
Product Detail
FAQ
Product Tags
Brillachem Ecolimp® Product Line
Product name
Solid Content wt%
INCI
CAS No.
Applications
Ecolimp®

BG 650

TDS
50 - 53
Coco Glucoside
68515-73-1 &110615-47-9
Household, Car wash, Toiletries, Hard surface cleaning, I&I.
Ecolimp® BG 600
TDS
50 - 53
Lauryl Glucoside
110615-47-9
Ecolimp® BG 220
TDS
58 - 62
Capryl Glucoside
68515-73-1
Ecolimp® BG 215
TDS
62 - 65
Caprylyl/Decyl Glucoside
68515-73-1
Ecolimp® BG 8150
TDS
50 min
Caprylyl/Decyl Glucoside
68515-73-1
Ecolimp® BG 8170
TDS
68 - 72
Caprylyl/Decyl Glucoside
68515-73-1
Ecolimp® BG 225DK
TDS
68 - 72
Caprylyl/Decyl Glucoside
68515-73-1
Ecolimp® BG 425N
TDS
48 - 52
Coco Glucoside
68515-73-1 &110615-47-9
Ecolimp® BG 420
TDS
48 - 52
Coco Glucoside
68515-73-1 &110615-47-9
Ecolimp® BG 8
TDS
63 - 67
Isooctyl Glucoside
125590-73-0
High caustic and low foam cleaning.
Ecolimp® BG 4
TDS
49 - 51
Butyl Glycoside
41444-57-9
Brillachem's Ecolimp® product line is a group of alkyl polyglucosides which covers a long range of carbon chain, from C4 to C16. Alkyl polyglucoside is a non-ionic surfactant made from 100% renewable and plant-derived feedstocks. They are wildly used in cleaners such as dish wash, laundry, car wash and other industrial cleaning products.
Ecolimp® BG 650 is an aqueous solution that provides excellent dishwashing and detergent performance, it has a balanced detergency and thickening properties, particularly in combinations with Cocamidopropyl betaine. Benefits from the composition of C8-C10, it also has a good foaming performance.
Ecolimp® BG 600 is an aqueous dispersion that exhibits good emulsifying, cleansing and detergency properties. It is suitable for use in manual dishwashing formulations as well as for the manufacture of laundry detergents and a variety of cleaning products. Since the carbon chain is higher than Ecolimp® BG 650, the foaming height is much lower, thus Ecolimp® BG 600 is suitable to make lower foam detergents.
Formulation-Premium Hand dish washer (LABSA FREE) -82201
Brillachem offers Ecolimp® range from certified sustainable palm-based raw material with RSPO MB supply chain certification. In addition, Brillachem can also supply Palm free products, which drived fromthe source of coco nut oil.
FAQ: What is the white precipitates in lauryl glucoside, and why it occurs?
Formulation: - Lauryl Glucoside based Oil&Grease oil removal Hand dish washer -78311
Ecolimp® BG 215 has a higher degree of polymerization (D.P.), the chemical group of polymerized dextrose brings an excellent caustic stability and solubility in caustic and saline solutions. It has excellent solubilizing properties in highly concentrated surfactant solutions as well as in the presence of salt and alkalies.

Formulation-alkaline presoak car wash -78276
Formulation-Green-Bubble-Blaster-refill-85325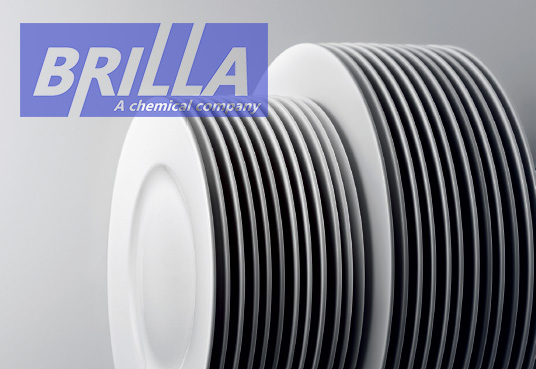 Ecolimp® BG 225DK is a nonionic surfactant that provides better caustic stability and solubility than Ecolimp® BG 215, and it has much lower magnesium ion content compared to other APG products. The reason of lower magnesium ion content is Ecolimp® BG 225DK is unbleached, the color is dark brownish. When it's unbleached, magnesium will be unnecessary add during process. Ecolimp® BG 225DK is recommend to used in the I&I which is sensitive to magnesium salt.
Ecolimp®  BG 425N is an aqueous solution that provides good wetting, penetration and detergency for hard surface cleaning products. Benefits from it's neutralized pH by citric acid, it contains around 1% of sodium citrate, thus Ecolimp® BG 425N is more compatible with potable water ( 2-3 mmol Ca2+ /L)
Ecolimp®  BG 6 and BG 4 is a biodegradable alkyl polyglucoside. This versatile surfactant and hydrotrope has excellent stability in highly alkaline solutions and is particularly effective in high electrolyte concentration formulations.
Click here to know more about the comparison of foaming perforance.
Product Tags
Alkyl polyglucosides, Alkyl polyglycoside, APG for household, APG for industrial, APG for institutional, APG650,  APG215, APG8170, APG425, APG225DK, Coco Glucoside, Lauryl Glucoside, Capryl Glucoside, Caprylyl/Decyl Glucoside, Hexyl Glucoside, Butyl Glycoside,APG0814,APG1214,APG0810
---
Previous:
APG for Personcal Care
---
Write your message here and send it to us