Product Detail
FAQ
Product Tags
Mild and Green surfactant - Brillachem Maiscare® Product Line
Today's low-carbon life not only means a reduction in energy consumption, but more importantly many people want to get closer to nature and protect the environment. Being "green and clean" is more than just a slogan – it's a market trend, and an integral part of the individual's heartfelt beliefs and values. Now more and more consumers are paying close attention to the ingredients of the personal care products they purchase. They care more about the origin of ingredients, their impact on the environment and carbon footprint.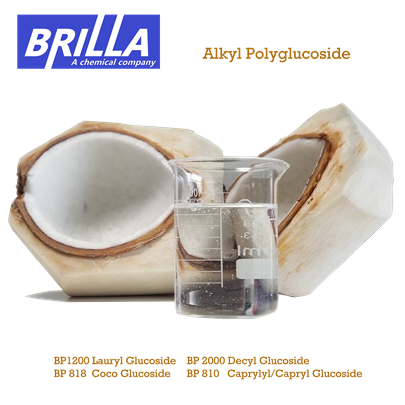 How to make a personal care product with outstanding advantage and avoid cost competition: meet the market needs and change to use Brillachem's Maiscare® 100% plant-based surfactants, alkyl polyglucoside is your best choice. Brillachem offers premium quality alkyl polyglucoside with competitive price and supply formular outsourcing to fulfill the promise of providing value-added services.
Brillachem's Maiscare® product line is a group of selected alkyl polyglucoside, which is non-ionic surfactant made from 100% renewable, plant-derived feedstocks. It has high-rate environmental and skin compatibility profiles, creating perfect synergy of mildness and thickening properties, foam performance and effective cleansing. Due to its outstanding mildness, this surfactant is a perfect fit also for sensitive skin and baby cleansing concepts. It is a mild and ideal alternative to EO-/PEG-/sulfate containing surfactants.
Brillachem offers Maiscare® range from certified sustainable palm-based raw material with RSPO MB supply chain certification. In addition, Brillachem can also supply Palm free products, which drived from the source of coco nut oil.
Brillachem's Maiscare® Product Line
Product Name

Active Matter wt%

INCI Name

CAS No.

HLB

Maiscare® BP 1200
TDS

50 - 53

Lauryl Glucoside

110615-47-9

11.3

Maiscare® BP 2000
TDS

51 - 55

Decyl Glucoside

68515-73-1 & 110615-47-9

12.0

Maiscare® BP 818
TDS

51 - 53

Coco Glucoside

68515-73-1 & 110615-47-9

12.2

Maiscare® BP 810
TDS

62 - 65

Caprylyl/Capryl Glucoside

68515-73-1

13.0
Lauryl Glucoside Maiscare® BP 1200 is a non-ionic surfactant which possesses good dermatological compatibility and synergistic viscosity enhancing effects. It is suitable as a co-surfactant especially as emulsifier in cosmetic surfactant cleansing preparations.
FAQ: What is the white precipitates in lauryl glucoside, and why it occurs?
Decyl Glucoside Maiscare® BP 2000 is a cloudy, viscous, aqueous solution of a C8-C16 fatty alcohol glycoside. It has a balanced foaming and cleansing properties compared to Lauryl Glucoside Maiscare® BP 1200.
Coco Glucoside Maiscare® BP 818 has a longer average carbon chain number compared to Decyl Glucoside Maiscare® BP 2000, thus Coco Glucoside possesses a better emulsifying property while keeps an acceptable foaming performance.
Moisturizing Baby wash Formulation #78310
Formulation: - SLES Free Shampoo #78213
Caprylyl/Capryl Glucoside Maiscare® BP810 a C8-10 fatty alcohol glucoside, which has a lower carbon chain compared to the above three glucosides. It possesses excellent solubility, stability, surface and interfacial activities, as well as premium foam performance. It's ideally used as a mild foaming agent.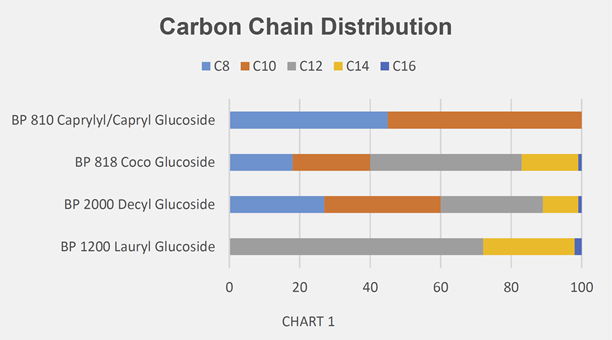 Chart 1 shows the carbon chain distribution of this product line.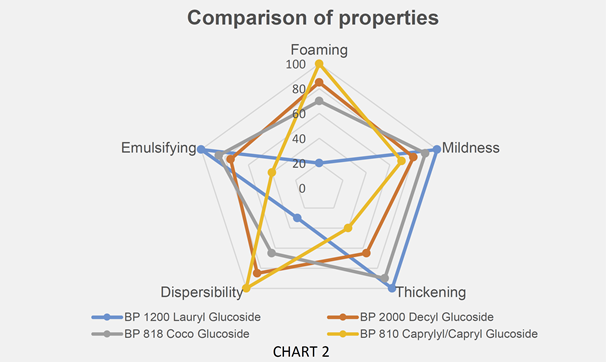 Chart 2 shows the performance comparison of this product line.
Click hear to know more about the comparison of foaming performance.
Product Tags
Mild and Green surfactant, alkyl polyglucoside, alkyl polyglycoside, Lauryl Glucoside,Decyl Glucoside, Coco Glucoside, Caprylyl/Capryl Glucoside, APG1200, APG2000, APG818, APG0810,APG0814,APG1214
---
Previous:
CSPS
---
Write your message here and send it to us